My winter break is coming to an end. I know it was longer than most of my blogger friends (3 whole weeks!!!), but I'm still not completely ready to go back to work. I have a slight case of the Sunday blues.
However, I am super excited to use my new smartboard that was installed over break!! I figured out to use airplay. That means I can mirror what's on my iPad to my smartboard WIRELESSLY. Super cool! I will post some new techie tips as I learn them. I'm still trying to figure out my new equipment.
I finally took a picture of my trendy clipboard that I mentioned in my
Five for Friday
blog post.
Here it is:
Jackie and Danielle over at
Sister Teachers
are having an awesome giveaway!! Be sure to check it out and enter to win some great products!! I'm donating one product (winner's choice) from my TPT store.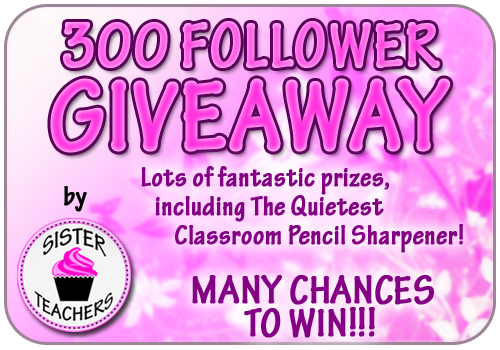 Have a wonderful week my friends,